Cleaning Service・Advice・Products  
Commercial Cleaning Services
Founded in 2000, Blue Sky is an independent, veteran-owned business that provides commercial cleaning services to businesses throughout Delaware's three counties.
The Art of Clean
Commercial cleaning projects often require entering facilities while unoccupied, respecting strict timelines, and operating security systems. Each team member is field trained and receives ongoing education on workplace safety. Our leaders understand what needs to be done in the time that you've allowed.
Blue Sky was born from a collaboration of Gary & Valerie Ventresca. Gary's skills were honed as an efficiency educator & cleaning project specialist at his family's janitorial supply company. Val's acumen is polished by years of managing large multi-tenant properties for local developers.
Blue Sky is licensed by the State of Delaware, insured against accidental property damage, and every employee is protected by worker's compensation insurance. We believe that it is the right way to do business.
OFFICE
Commercial Cleaning
EXTERIOR
Commercial & Residential
CARPET
Commercial & Residential
WINDOW WASHING

Commercial & Residential
TILE FLOOR REFINISHING
Commercial Cleaning
CONSTRUCTION CLEAN-UP
Commercial & Residential

Commercial Cleaning Services for 
Wilmington

,

Dover

and

Lewes

.
Convenient
One call for daily, periodic or special project cleaning.
High-quality
Attention to detail, delivered to your specifications.
Cost-saving
We operate efficiently saving us both time & money.
Dependable
We arrive on-time, everytime.
Green
We use the greenest products possible because we share this planet.
Safe
We mandate continuing education and workplace safety.
Choosing the right commercial cleaning service matters.
Running your business requires dedication and a huge commitment of your time. So I'm sure you'll agree that you need a company that works around your schedule and your budget.
An attractive office reflects positively on your company. Whether you own a chain of properties or a single location, a clean commercial space will always leave a good impression on your customers.
Whether you need daily, nightly, weekly or one-time project cleaning, Blue Sky will customize services to meet your needs.

Integrity is the foundation of our lives.
Our client list has grown to include; banks, builders, real estate agents, warehouses, dealerships, religious centers, offices, gyms, hotels, homes and more. Some clients we serve every day.  Others require monthly, quarterly or yearly intensive cleaning. Property managers and realtor clients may want post-construction, move-in or move-out cleaning. They call us.
Why? Just one phone call engages Blue Sky Commercial Cleaning Service's dependable, safe and efficient cleaning team. 
Take a look at what some of our clients had to say about us below!
"I would like you to pass on our sincere thanks to you and your staff for the wonderful job you have done for us this year.  Knowing that our branches are being cared for by people who are dedicated and loyal, means a great deal to us."

LYNN E. NICKLE – ARTISANS' BANK
★★★★★
"Gary and his crews are timely, professional, and fairly priced. His crew can make the dirtiest of properties sparkle. They are very thorough. We recommend Blue Sky for any of our clients who need their properties cleaned."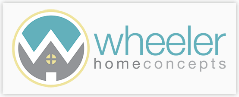 JOSH WHEELER – WHC
★★★★★
"Gary is an incredible worker and awesome guy all around. Blue Sky will take care of all your cleaning needs!"

GRANT LOCKARD – WCS 
★★★★★