Cleaning Service・Advice・Products  
Commercial Cleaning Services
Blue Sky is a veteran-owned, family business that provides commercial cleaning services throughout Delaware.
In 2000, Valerie & Gary Ventresca launched a new type of cleaning service. Blue Sky caters to businesses exclusively, using the freshest product & equipment tech, and precise time management tools. Previously, Gary was an educator & cleaning project leader at his family's janitorial supply company. Val's skills were polished by years of managing large multi-tenant properties for local developers.
Unlike all-purpose cleaning services, Blue Sky understands the heart of business. Commercial cleaning often requires entering facilities while unoccupied, respecting strict timelines, and operating security systems.
◇ Licensed by the State of Delaware
◇ Insured against Accidental Property Damage
◇ Our team is protected by Worker's Compensation Insurance
OFFICE CLEANING
Commercial Cleaning
Some clients we serve every day, while others prefer periodic intensive cleaning. We are licensed, insured & dependable.
EXTERIOR
Commercial & Residential
Our skilled operators use powerful hot/cold pressure washers to deliver impressively clean, amazingly fast results.
CARPET CLEANING
Commercial & Residential
Commercial carpet cleaning is our specialty. We can restore and protect your low pile, unpadded, heat sensitive carpets.
WINDOW WASHING
Commercial & Residential
We remove limescale, soap scum, tree sap, bird droppings and minor glass etching caused by acidic rain. Cold weather is no problem!
TILE FLOOR REFINISHING
Commercial Cleaning
Whether you want one room refinished or your entire complex, we will strip & refinish your tile floors to like-new condition!
CONSTRUCTION CLEANING
Commercial & Residential
When you are ready, our construction cleaning services deliver a great impression. See Pettinaro's testimonial below.
Commercial Cleaning Services for 
Wilmington

,

Dover

, and 

Lewes

.
Convenient
One call for daily, periodic or special project cleaning.
High-quality
Attention to detail, delivered to your specifications.
Cost-saving
We operate efficiently saving us both time & money.
Dependable
We arrive on-time, everytime.
Green
We use the greenest products that we possibly can.
Safe
We mandate continuing education and workplace safety.
It's all about you, you, you.
Our client list includes; banks, builders, real estate agents, warehouses, dealerships, churches, offices, gyms, hotels, and homes. Some we serve every day while others want periodic, deep cleaning.
Property managers and realtor clients may want post-construction cleaning, move-in or move-out cleaning; they call us. Our commercial cleaners work around your schedule and your budget.
Whether you need construction cleaning, daily, weekly or one-time project cleaning, Blue Sky will customize services to meet your needs
"I would like you to pass on our sincere thanks to you and your staff for the wonderful job you have done for us this year.  Knowing that our branches are being cared for by people who are dedicated and loyal, means a great deal to us."

Lynn E. Nickle – Artisans' Bank
"We have been using BlueSky for construction cleaning of multiple projects for at least the past five years. They always perform an excellent job for our Tenants. The cleaning crew is easy to work with, exceptionally polite and on time. Their response to additional work is always immediate which has been helpful to our deadlines."

Yiannis Koutsoukos – Pettinaro
"Gary is an incredible worker and awesome guy all around. Blue Sky will take care of all your cleaning needs."

Grant Lockhard – WCS
"Gary and his crews are timely, professional, and fairly priced. His crew can make the dirtiest of properties sparkle. They are very thorough. We recommend Blue Sky for any of our clients who need their properties cleaned."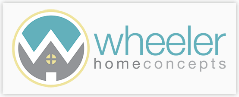 Josh Wheeler – WHC
"The Wham's so much appreciated the excellent work Blue Sky did for us! Talk about sparkling clean! The windows made the whole house look beautiful! Thank you, Gary and employees, for your hard work"
Jennifer, Dave & Dan Wham